The CIPA Annual Report 2019 in numbers
16th April 2020
CIPA have released their annual report, outlining their major initiatives and focus for the last year. Patent attorney, Katherine Wright, takes a look at what the key numbers mean.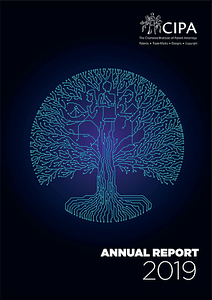 For those of us who like to get our teeth stuck into some numbers, there aren't many figures, but those that are given are positive. Here's a quick rundown of some of the major points.
15% – The amount that CIPA's membership has increased over the last year. Coupled with 97% membership renewal, it reflects a steady increase in the size of the profession. The increase in CIPA membership is likely to be influenced by people taking up the new membership grades which were introduced in 2018 – IP paralegal grade, Overseas grade and EPA grade.  This leads us to:
392 – The number of people at IP paralegal grade. CIPA have made a push to promote this relatively new grade over the last year, and numbers have consequently more than doubled (up from 176 in 2018). This grade is open to those who have the IPAC. Membership provides support and social events for patent administrators, and reflects their importance to the profession as a whole. In further support of this group, a new position has been introduced on the CIPA Council for a representative from the IP paralegal Committee.
3968 – The number of attendees at 51 webinars hosted by CIPA in 2019. Comparing this to, for example, 922 attendees at 27 seminars, this shows how useful many members find webinars to engage with different topics (and, of course, boost our CPD from the comfort of our desks). With most of the profession currently working from home due to the lockdown, it will be interesting to see if this number shoots up in 2020!
49 – The number of hours of free advice given out during CIPA clinics. CIPA clinics were held around the UK to provide free basic advice to unrepresented innovators. In addition, 104 cases were taken on by IP Pro Bono, which is a collection of firms offering help to claimants and defendants in intellectual property disputes who could not afford to pay.
The other big focus during 2019 was obviously Brexit, with CIPA working hard to deliver the message that European patent work will not be affected by Brexit, while transitional arrangements have been put in place for Trademarks, Designs and Copyright.