AdamsonJones receives Legal 500 UK ranking for fifth consecutive year
19th October 2020
The Legal 500 UK 2021 has been published and East Midlands-based intellectual property (IP) firm, AdamsonJones, is proud to be included for the fifth consecutive year in the PATMA: Patent Attorney ranking, which is a UK-wide ranking.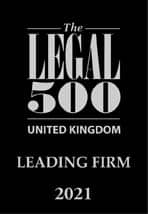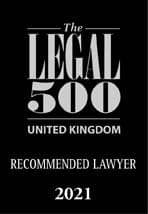 In particular, the Legal 500 highlights the firm's strengths in the life sciences and medical device sectors, as well as its expansion into the engineering sector.
Special mentions were made of Simon Cooper, Nicholas Ferrar, David Gwilliam and Jenny Vaughan for their valued contributions to the firm's patent work. Specifically, Simon Cooper, managing director and patent attorney, is noted for his advice being "always detailed, considered, relevant and clear". Nicholas Ferrar, director and patent attorney is mentioned for his "practical" and "proactive approach" and his "great experience both in house and in private practice."
The following client testimonial was also included in the AdamsonJones ranking:
"One of the key strengths of the team at AdamsonJones is the ability to provide detailed legal advice in the context of the commercial requirements and position of the client. There is a keen awareness of clients having usable IP, rather than having IP for IP's sake, and where the scope of patents or designs might be limited, they will highlight this, which is extremely useful."
Legal 500 UK PATMA 2021 Adamson Jones IP Ltd – Testimonials.
After celebrating 20 years in intellectual property this year, the firm now looks forward to further growth heading into 2021 as it is in the process of recruiting patent assistants to join the expanding Engineering & Manufacturing team in Leicester, and the Life Sciences team at BioCity in Nottingham.